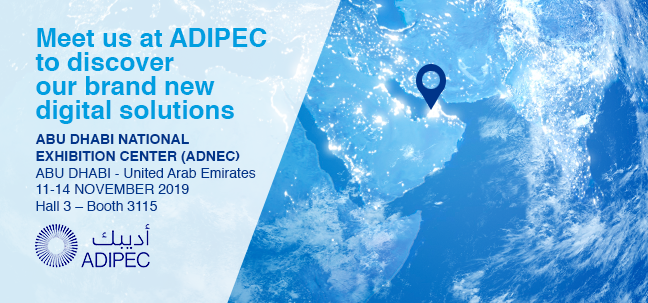 Smartengo™ Marketplace - the new benchmark of the Oil & Gas sourcing solutions



Meet us at ADIPEC 2019
We are happy to inform you that we will be present at the upcoming ADIPEC in Abu Dhabi from November 11th to 14th 2019, presenting our products & services portfolio.

OUR TEAM WILL SHARE WITH YOU THE UNPRECEDENTED VALUE OF SMARTENGO MARKETPLACE, WHERE TO ENJOY THE MAXIMAL VALUE OF VALLOUREC DIGITAL OFFERING.
COME AND MEET US TO ENJOY A DEMO OF OUR MARKETPLACE AND HOW SMARTENGO WILL BECOME YOUR PARTNER OF CHOICE FOR STREAMLINED SOURCING OF OIL, GAS AND ENERGY PRODUCTS AND SERVICES.

Vallourec.smart : a portfolio comprised of 5 main segments
Design: Benefit from support to optimize your design
Sourcing: Simplify their supply process and optimize the related costs
Tubular Management: Optimize your delivery circuit, for prompt installation and operation in the best possible conditions
Installation: Maximize efficiency and enhance integrity of your asset
Asset Management: Extend your asset service life